1. Something You Need to Know Before You Choose A YouTube Video Downloader for PC
Functions occupies a foremost place when you choose a video downloader to download videos. No one wants its video to be downloaded at a low speed. It will be terrible if the downloaded video appears unclear. So, basically, your video downloader should tell how to download YouTube videos online in PC and download a video fast and provide a high video resolution. Besides, if the video downloader can bring more new functions, looks better and uses well, nothing can be more terrific than this.
2. Best Program Recommended - DVDFab Video Downloader
DVDFab Video Downloader ranks high in video download from 200+ video websites. Fully equipped with mature technologies, this easy YouTube video Downloader for PC is capable to finish downloading within a very short time and output videos whose resolutions are up to you to decide, including 144p, 360p, 720p, 1080p and even 8K. Besides, this program also does well in multi-task download and playlist download. Let's dive into the followings to know more.
DVDFab Video Downloader is compatible with both Win and Mac. So you are free to install this
YouTube downloader for Mac
on your device.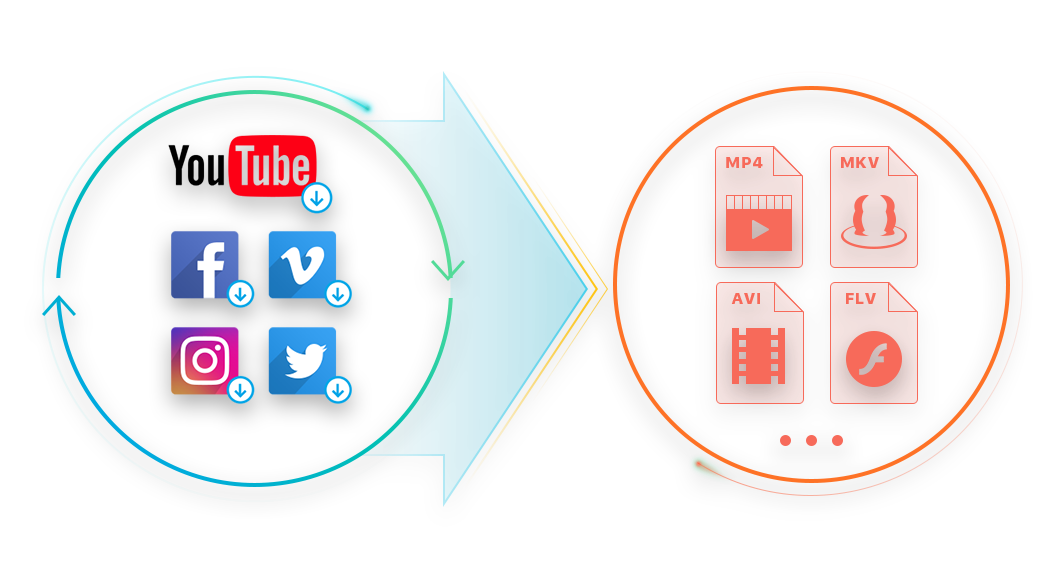 Download HD Videos

8K video quality is attainable. Currently, this easy YouTube video Downloader for PC provides the highest quality of output video is 8K. That means the video quality that the source websites offer can be kept as perfect as the original when the video is downloaded.

Multi-task Download

5 videos can be downloaded in the process in the meantime. This easy YouTube video Downloader for PC is an expert tool. You are allowed to download as many videos as you want. Click Download to move your selected videos into the waiting list. The next 5 videos will queue on the waiting list until the previous has been done.

Download a Playlist

This feature aims to download a playlist off the website. As an ultimate tool to solve how to download videos from YouTube on my PC, this program allows you to enjoy your favorite playlist at any moment when you have a good time with your friends on a leisure afternoon. Besides, downloaded videos has no worries about slow Internet connection.

Save a Playlist

You will find this feature also comes in handy when your question on how to download videos from YouTube on my PC gets successfully solved. This feature supports playlist collection, which means you can make playlists you like becomes yours with this function. Further, you can do a sequence of operations to the Saved Playlists, like downloading, deleting and so on.

Turbo-speed Download

Your multi videos will be downloaded within a very short time. To be specific, with this YouTube video Downloader for PC free online, it will take several seconds to download a 10-minute video. Open this button to speed the downloading, and the video will be downloaded as fast as you hoped for.DVDFab Video Downloader is fully prepared to help you solve all problems in video download from Instagram, a hot video sharing website. If you want to learn more things about video downloading, you can read this: https://www.dvdfab.cn/video-downloader/download-youtube-videos-mp4.htm

Metadata Download

This program guarantees metadata is fully downloaded with the video. For a music video, want to know who sings it? Find your answer in metadata. As an excellent YouTube video Downloader for PC free online, you are free to download any video off 200+ supported websites for offline viewing.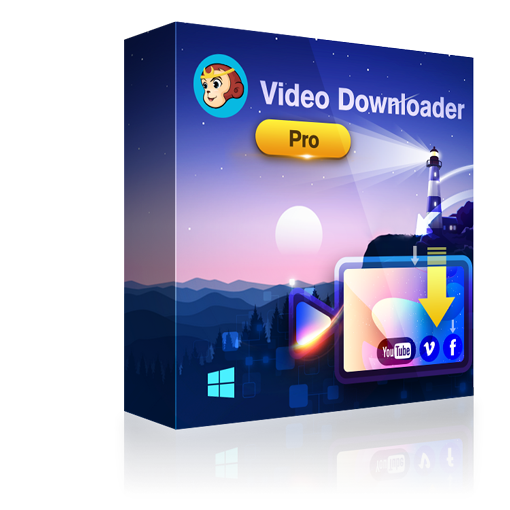 DVDFab Video Downloader
DVDFab Video Downloader Marvelous YouTube video Downloader for PC, offering VIP services to download videos fastest and keep original video quality and format
Free Download
Free Download
3. How to Use The YouTube Video Downloader for PC?
The above-mentioned features explain why we recommend DVDFab Video Downloader. The following part will explain how this YouTube video Downloader for PC works through three steps.
Step 1: Download and install DVDFab Video Downloader
As DVDFab Video Downloader is one of product modules of DVDFab Downloader, it's the first thing to install DVDFab Downloader before launching this Video Downloader.
Download this YouTube video Downloader PC online from the Video Downloader product page. Click the Free Download button to obtain the INSTALL file. Find the file and double click it as instructed to complete installing process.
Note: Before taking any action, you are recommended to make some settings. Click the little triangle-shaped button on the top right corner, click "Settings" that comes out. In the popping-up page, focus on two settings, Video Directory and Download Video. For Video Directory, click the Folder icon to choose a directory instead of the default setting to save your output video. For Download Video, a few items including video resolutions/ quality are listed here for you to choose. We recommend that you choose "ask me each time".
Step 2: Find the video you are to download
To download YouTube videos directly to PC, your first job is to identify the video you want to download. Input the URL of the video you want to download in the search bar which is on the central top of the interface when you open the program. You can also search the relevant videos from the wide range of websites below the search bar and find the videos you like to download.
Once you have decided which one to download, keep it in a playing state, then there will be a suspending bar on the right part of the interface in which three elements including download are contained. 
Before you embark on your download process, we'd like to walk you through the basic functions first for you to better understand this program.
DVDFab Video Downloader aims to offer video addicts a platform to download streaming videos and help them understand how to download private Facebook videos in an easier way.
Add to favorite or Created Playlist
When you use this YouTube video Downloader for PC, playlist management is always an inevitable topic. We provide abundant functions for you to manage your playlists. First is the add feature on the suspending bar. You can hover your mouse on the "add to" button to collect your favorite works or add them to playlists you created. To create playlists, you can click the plus-shape button on the "Created Playlists" section on the left bar frame and rename it.
Download a playlist or save a playlist
After the question of how to download YouTube videos on PC gets done, you may also want to know how to download a playlist. You can input the playlist's URL into the search bar or search it from the websites below the search bar, then the program will analyze it. After it is done, the suspending bar will show up, and you can hover your mouse on the "add to" button, and click the "save playlist" button that comes out. Then this playlist will be saved. You can check it out in the "Saved playlist" category on the left bar frame. To download the playlist, you should hover your mouse on the "Download" button and click the "playlist" button that right below the "Download" button. Then a new interface will come up and you can click the "Download" button before getting the relevant settings done.
DVDFab Video Downloader is highly customizable. That's because this MP4 video Downloader allows you to change languages, select video resolutions and choose output directory.
How the Play button works?
The question on how to download YouTube videos online in PC is often closely connected with the other, how to find a video downloader that is also a video player. The play button is included in the suspending bar we mentioned above. You can hover your mouse on it, choose from the two options that will come up, then the in-build player will play it.
When you play music or videos using this program, a whole new interface with a couple of new buttons will show up. Let's find out what they are used for. the first batch of them on the left corner stand for "switch between play interface and main interface" (album cover), "add to favorite", "Download" and "delete" respectively. The functions of buttons on the central spot are self-evident, as they are much like their peers on other players, representing "play mode", "play last one", "play next one" and "volume control" separately.  On the right corner are two less-frequently used buttons, each representing "playback speed" and "current playlist".
Step 3: Download Videos
Now we have the last job to do before you can download YouTube videos to PC online free. Hover your mouse on the "download" button on the suspending bar, and click one of those two options, namely "Audio only" and "Video". Then, the downloading process will begin. You can check the progress by clicking the "Downloads" section on the left bar frame or guiding bar, if you like to call it that way. There you will see three elements, the first two of them stand for contents that have been downloaded and the last one refers to contents that are being downloaded. Also, the last element of the "Downloads" section contains a "turbo-speed" button, which you can use to accelerate the download process.
Do you fully understand how to download YouTube videos on PC with DVDFab Video Downloader? Download now and have a try. This program will never disappoint you.
4. What Kinds of 200+ Video Websites DVDFab Video Downloader Supports?
It's a wonderful thing to use DVDFab Video Downloader to download your preferred videos. The followings will express a few websites this video Downloader for PC from YouTube supports.
HD Video-sharing Platform
Vimeo
supports videos in the form of 1280X70 and in the quantity of 500MB monthly, and automatically transforms them into HD videos.
Dailymotion
supports videos in the format of ogg and is famous for HD videos.
Idea-spreading Platform
Twitter
allows users to share their latest ideas and spread them in the form of texts.
TED
allows users to share their new ideas and spread them in the form of speech.
Field-targeted Platform
Twitch
spreads real-time stream media videos related to games.
CNBC
spreads Television news reports related to finance and economics.
5. What DVDFab Can Do?
DVDFab Software, the best vendor of its kind in the segment, presents global users the most complete online music and video download, playback and management solutions in a single platform called DVDFab Downloader, which makes it possible for users to settle how to download YouTube videos online on PC. The supported websites are presently up to over 200 music and video sharing websites, including YouTube, Facebook, Vimeo, Instagram, and etc. Besides, the Video Converter module from its DVDFab 11 product line offers further solutions to convert those downloaded music files in MP3 format and videos in MP4, MKV and others to user-specified format to enjoy on any specific device.
6. Conclusion
DVDFab Video Downloader is your best choice for video download, as this YouTube video Downloader for PC supports a lot of practical functions that fully satisfy your personal needs. Now it's developing its eco-system at a fast pace, and a new world where innovation-driven and user-focused application thrive is unfolding itself to you. enjoy the fun of life and download videos with DVDFab.
This FB Video Downloader distinguishes himself in video download by accelerating download process, auto-updating subscribed YouTube channels and providing batch download on more than 1000 websites.
More Products You May Like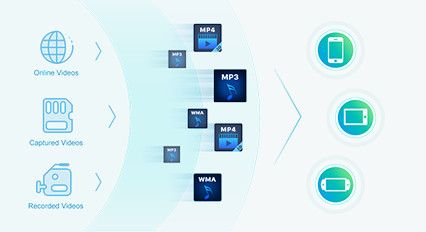 DVDFab Video Converter
Expert tool to convert videos and audios freely to any format. Before you is a free world where videos and audios can be played on any device and behind you is an unconnected world where those have to be played on individual devices
Free Download
Free Download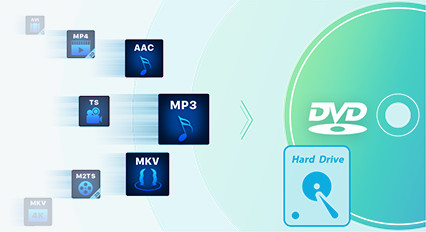 DVDFab DVD Creator
Expert program to burn DVDs and shorten the gap between the young and the senior by burning all sorts of captured or downloaded videos onto DVDs for free offline viewing
Free Download
Free Download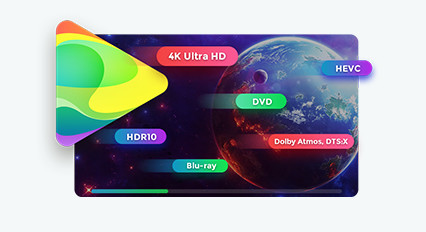 DVDFab Player 5
The ultimate media player software that plays DVD, Blu-rays and Ultra HD Blu-rays with native navigation menu and high-resolution audio output support
Free Download
Free Download